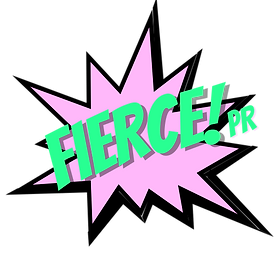 This website was created by
Fierce PR
FIERCELY FEMININE, GENRE-BENDING INDIETRONICA ARTIST. MENTAL HEALTH CAMPAIGNER. SECOND-HAND STYLE GURU AND QUEEN OF SQUASH (if you know, you know)
Erasing Grace' trauma recovery blog and resources
TO DO: START. KEEP FUCKING GOING.
​
​
DAY 1: TRAUMA RECOVERY and the leaf that could change my life.
​
Trigger Warning: sexual abuse, violence, trauma, suicide, grief
Today I started trauma therapy with a specialist CPTSD psychotherapist. For the first time in my life I spoke openly about the darkest days - years - of my life. I wrote down these experiences in chronological order, before the session, to help me be completely open. The timeline documented over 30 years of my life; one shocking headline after another. The list included childhood sexual abuse; multi perpetrator physical and sexual violence; identifying my Dad's body after he committed suicide; watching my beautiful Mum dying; life changing coercive control, and several other experiences that I am not yet ready to share, but hope one day I will be.
Why share, so publicly?
Now I'm ready. It is liberating, validating and healing, for me personally
I hope others who are suffering can find strength and encouragement to seek support, from my openness.
I will never divulge anything I'm not 100% ready to.
The leaf?
I took my dog for a walk in the woods after the session.
When I saw a beautiful, rusty leaf in my path, among a canopy of mainly green above; I felt happy.
Just as the season changes, one leaf at a time, I will heal, one day at a time. I will keep this leaf on my to-do-list chalk board.
To do: have self compassion and make decisions that serve me well.
I am going to continue to document and share my journey, as I heal. I hope that others will be encouraged to seek help and open my inbox to anyone who would like to be signposted towards the support options available.
I will also be sharing support links and blogs on my website over the next few days so that it's quick to find for anyone reading my posts.
________________________
GET SUPPORT
IF YOU FEEL SUICIDAL CALL 988 988 (National Suicide Prevention)
https://psychcentral.com/.../complex-posttraumatic-stress...
IF YOU FEEL SUICIDAL CALL 116 123 (The Samaritans)
CPTSD: https://www.mind.org.uk/.../post-traumatic.../complex-ptsd/
_______________________
All of my lyrics are based on these experiences and the symptoms of my traumas. There is a link in my bio if you would like to listen.
CREDIT AG DU NOYER
.
.
.
.
.
.
.
.
.
#injury #hurt #harm #wounded #trauma #mentalhealth #ptsd #healing #anxiety #depression #selfcare #therapy #selflove #traumarecovery #recovery #traumahealing #cptsd #abuse #mentalhealthmatters #emotionalabuse #narcissist #survivor #mentalillness #stress #narcissisticabuse #psychology #mentalhealthawareness #gaslighting #CPTSD #musicistherapy