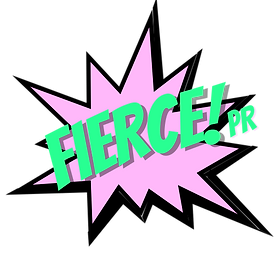 This website was created by
Fierce PR
FIERCELY FEMININE, GENRE-BENDING INDIETRONICA ARTIST. MENTAL HEALTH CAMPAIGNER. SECOND-HAND STYLE GURU AND QUEEN OF SQUASH (if you know, you know)
11 COOL SECOND HAND SHOPPING TIPS THRIFT STORE AND CHARITY SHOP
1. Find all your local charity shops and remember to look at the pieces on display too - they're often the best ones!
2. Chat with the staff and volunteers to find out when new stock is arriving – or why not volunteer yourself?
3. Find your signature style - then you will know what you're looking for. For me? Leather, patterened skinny pants or jeans. Classic minamalist tops. Shorts to pair with boots and tights. Know what you're looking for and you will spot them a mile off.
4. Don't know your signature? Try a new look! For £3 you could grab a new statement item that you weren't brave enough to splash out on at full price.
5. Look out for label-free items - Charity shops may remove the labels to prevent people from getting refunds from the original store. Some high street stores even donate stock to charity shops. No label may mean a high-end brand.
6. Go often and time your visits carefully to increase your chances of finding a bargain.
7. Follow your local charity shop's social media pages – you'll be the first to know if they have any sales.
8. Keep an open mind and consider how you can alter or upcycle an item if it's not quite perfect. Roll up sleeves, tuck in shirts, turn jeans into frayed shorts. Do WTF you want!
9. Oversize. Look at sizes you may not think would fit - they often look more expensive and cooler if tops are a little slouchy... try things on if possible and ask about the charity shop's returns policy. You would be surprised that most happily acccept returns or exchanges as long as you keep the label on.
10. Buy it now and feel good - There's likely only one of each item in a charity shop so if you like it, buy it straight away. Take a risk!
11. My top top top tip is to look for the granny clothes... Bon Marche, Country Casuals, M&S Classics Collection. Great quality, timeless shapes.... granny's party top = my rock n roll T paired with leather pants and ankle boots. Try it!
​
​
​
Bonus tip: Donate your own clothes, feel good about shopping sustainably and making a difference to the lives of local people and their families
GLOBAL TOUR DATES ANNOUNCED
This is your News article. It's a great place to highlight announcements, newsworthy stories, important updates, and useful information. Add a summary, include links to relevant content, and choose a photo or video for extra engagement!
SECOND HAND STYLE BLOG copy: News