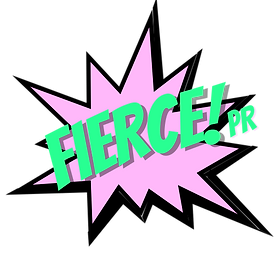 This website was created by
Fierce PR
FIERCELY FEMININE, GENRE-BENDING INDIETRONICA ARTIST. MENTAL HEALTH CAMPAIGNER. SECOND-HAND STYLE GURU AND QUEEN OF SQUASH (if you know, you know)
​
Christmas Special at Future Yard
Live music, drinks, free clothes!
​
Bring along your unwanted clothing and swap for items you love, while socialising and listening to some tunes, at Wirral's best and coolest live music venue.
​
6pm-7pm
Drop your donations in the Live Room and then grab a drink in the bar​
​
7:30pm
SWAP OPENS!
​
Full FAQ below!
EVERYTHING YOU NEED TO KNOW.... but if anything is missing, tell us please?
​
​
Q: What is Style Swap Social?
A: This is a FREE social and music event where you can donate clothing items in exchange for vouchers that can be used to "buy" other donated items.
So, bring clothes you no longer love and swap them for something you do, that has been donated by a fellow style swapper!
Q: How much is a swap voucher worth?
A: One voucher is worth
1 x Clothing item
1 x Shoes (pair)
1 x bag or accessory
​
Q: What items can I donate to the Swap Party?
A: All styles of quality (no broken or ripped items - unless the rips are intentional!) clothing and accessories can be donated toStyle Swap Social in exchange for Swap Vouchers.
​
Only clothing and accessories in decent condition will be accepted so the Swap , so that the event is fair to everyone attending as well as making sure the leftover stock is good quality so it can be used when donated to charity.
NO underwear please!
NO broken or dirty clothing please!
​
These items will not be accepted and you will be asked to take them home with you
Q: What happens with my donations upon arrival?
A: Volunteers will take in your donations upon arrival so they can be sorted into size order and exchanged for vouchers which you can spend on other donated items.
Any donations left over after the Style Swap Social will be donated to local organisations that support trauma survivors such as one of our partners The Whitechapel Centre in Liverpool. They will support us in distributing them
Q: Can I sell my clothes for cash?
No, this event is not for monetary gain.
Donations are given for free in exchange for swap vouchers which you can use on other items which have been donated.
​
This means you donate your items for free and also get to choose clothes and accessories for free too!
Q: Will the Style Swap Social be a regular event?
A: Yes, please subscribe to keep up to date with event dates and venues
Q: Will there be refreshments?
A: This is a social event as much as it is a fun way to find new pieces for your wardrobe. Our next event on 20.12.22 is at Future Yard who have a fullly stocked bar, that will be open to serve wine, craft beers, coffee, and cocktails. They also have a fantastic menu that includes plenty of vegan and vegetarian options.
Q: When and where is the Swap Party?
A: The next Style Swap Social is on 20st December at Future Yard.


6pm - 7pm donation drop off
7:30pm Swap opens
​
​
GETTING THERE
​
Great transport links from Liverpool -just minutes from Liverpool Central train station and a few minutes to walk from Hamilton Square Station
Q: How can I get involved and help with the Style Swap Social?
A: You can help by signing up to volunteer!
​
We need volunteers and community support to help the event work as planned and create a sustainable fashion experience and community event!
​
Email anna@styleswapsocial.co.uk to find out more.
WE NEED TO BORROW STUFF PLEASE!
​
Can you help by lending us clothes rails, hangers and tables which will be returned to you at the end of the event? Email hello@styleswapsocial.co.uk
STYLE SWAP SOCIAL: Sign Up
STYLE SWAP SOCIAL: Welcome